HIGHWAYS 6 & 401 IMPROVEMENTS FROM HAMILTON NORTH LIMITS TO GUELPH SOUTH LIMITS
The Project
The Ontario Ministry of Transportation (MTO) is moving forward with a Preliminary Design Review and Detailed Design under the Class Environmental Assessment (EA) for improvements to Highway 6 and Highway 401 in the Township of Puslinch, Wellington County, and the City of Hamilton. A study area key map is provided below.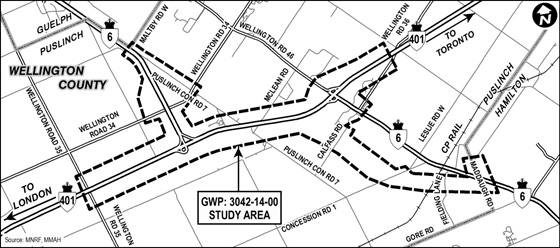 If you are interested in details on the Class Environmental Assessment Study for the Highway 6 (Hanlon Expressway) Interchanges from Maltby Road northerly to the Speed River please click here to be directed to that project website.
© Copyright 2017 | All Rights Reserved.